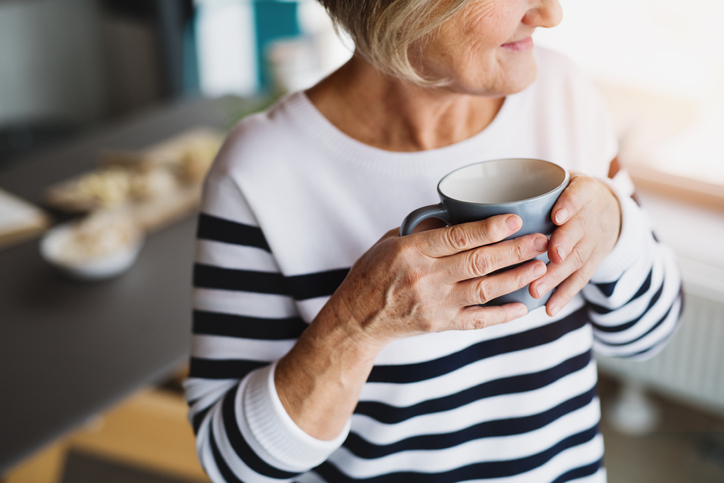 What Seniors Need to Know to Stay Healthy During Cold & Flu Season
According to the CDC, people aged 65 years and older are at a higher risk of developing serious flu complications. This increased risk is due in part to changes in immune defenses as we age. So what can you do to stay healthy during the cold and flu season? Keep reading to find out.
When Is Cold and Flu Season?
In the United States, flu season usually occurs during the fall and winter months. People are also more likely to have colds during the fall and winter. Most of the time flu activity starts to increase in October and peaks between December and February. Flu season can last as late as May.
What About Other Respiratory Viruses?
Several other respiratory viruses also spread during flu season, and sometimes their symptoms overlap with flu infection symptoms. These respiratory viruses include:
Rhinovirus (one cause of the "common cold")

Respiratory syncytial virus (RSV), a more serious respiratory illness

Human parainfluenza viruses (HPIV)

Human metapneumovirus (HMPV)

Respiratory adenoviruses

Human coronavirus (COVID-19)
The only way to accurately determine what type of respiratory virus you have is to schedule an appointment with your doctor. They will review your symptoms and may even order a test.
3 Helpful Tips to Avoid Getting Sick
While there are many different types of respiratory viruses that spread during flu season, there are some precautions you can take to protect yourself and reduce the risk of severe illness. The first item on our list is proven to be the most effective way to protect yourself against the flu.
Get Vaccinated
According to the CDC, the best way to protect against flu and its potentially serious complications is with a flu vaccine. Flu vaccines are updated each season to keep up with the changing virus, and an annual vaccination provides the best possible protection for older adults. There are three specific higher dose or adjuvanted flu vaccines recommended for people 65 years and older.
It is also highly recommended to protect yourself against COVID-19 with a vaccination or booster. Your doctor can provide more information about what vaccines will most benefit you.
Avoid Crowds or Unnecessary Travel
For many, the holidays involve some sort of travel or group celebration. And the more interaction you have with different people throughout the cold and flu season, the more likely you are to get sick. That said, most of us still want to appreciate the holidays and spend time with friends and loved ones. You'll want to use your best judgment when attending events. The COVID-19 pandemic did normalize the use of face masks, and a medical grade face mask can help stop the spread of respiratory illnesses. Pair that up with vaccination and you'll be well protected.
Practice Good Health Habits
Good health habits are the foundation of physical and mental health. It's especially important during cold and flu season to stay hydrated, get plenty of sleep and regularly wash your hands. Regular exercise also brings a number of health benefits. Of course, you should always consult your doctor before starting any new form of exercise, especially if you've been inactive for a long period.
What to Do If You Get Sick
No matter how many precautions you take, there is still a chance you will get sick with the flu or another respiratory illness. It's especially important for older adults to get lots of rest, drink plenty of water and check in with a health professional before taking any new over-the-counter medicine.
It's also important to monitor your symptoms closely if you become sick with the flu or any other respiratory illness. A sustained fever, difficulty breathing, persistent chest or stomach pain, dizziness and confusion are all signs you should seek immediate medical attention.
Your doctor may even order a test to determine what type of respiratory virus you have. An RSV test may be used to check for RSV, flu and COVID-19 using one nasal swab sample.
Get More Wellness Resources at Beacon Hill
At Beacon Hill, a senior living community in Lombard, Illinois, we take cold and flu season — and preventing the spread of all respiratory illnesses — seriously. Our independent living residents have access to on-site skilled nursing and wellness services, including a full wellness review.  
Contact us to learn more about our health services and what life is like at Beacon Hill.