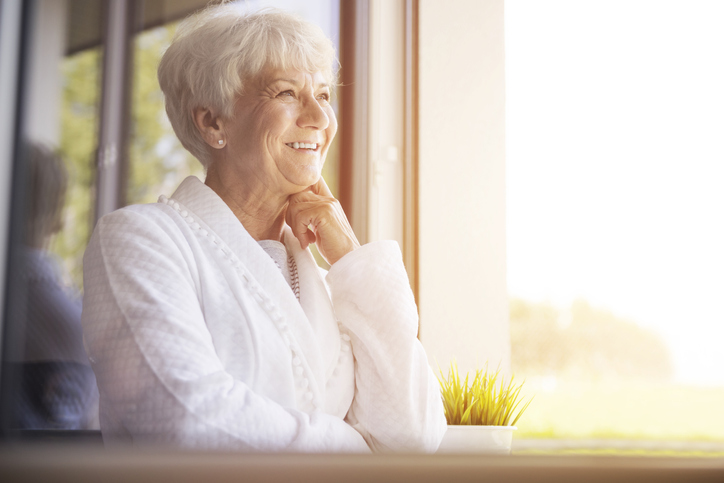 Why Now is the Perfect Time to Look Into a Senior Living Community
A new year marks a time for reflection. Whether that means assessing your health and fitness and striving to improve them or just checking in with your emotions and life goals, we often associate the new year with a fresh start. This includes evaluating your living situation. 
For many older adults, the move to a senior living community like Abbey Delray South eliminates the most common frustrations of home ownership, such as maintenance and repair work. Meanwhile, community life frees up your time to pursue new hobbies, encourages socialization and also provides incentive to pursue a healthier lifestyle so you can maintain your independence as you age.
As you consider your options, here are some questions to ask yourself about your current and future lifestyle needs.
Is Now the Right Time to Move to a Senior Living Community?  
Think about where you live currently. Ask yourself: 
Am I happy with my current living situation?

Do I have time and resources to pursue my favorite hobbies or explore new ones?

Am I satisfied with my current opportunities for socialization?

Do I have the support I need to make positive wellness decisions?

Who will take care of me if my health status changes suddenly?
At Abbey Delray South, we take pride in helping our residents live their best lives. This includes providing access to a wide range of activities and amenities so you can live a rich, vibrant and active lifestyle. We also help residents meet their goals for intellectual, physical, social and spiritual well-being.
How Do You Want to Spend Your Retirement?
Developing a plan for your retirement is key to your future health and happiness. If you choose to move to a senior living community, you will find that there are a variety of options to explore and choose from. 
A Life Care community, such as Abbey Delray South, provides a wide range of amenities and services for residents at every stage of their lives. The benefits of living at Abbey Delray South in Delray Beach, Florida, include:
Access to a higher level of specialized care.

Abbey Delray South provides residents with priority access to on-site

skilled nursing

and

rehabilitation

services.
A range of options to stay active and engaged.

Choose from numerous classes and activities. Play a round of pickleball in our on-site court. Do laps in the pool. Learn ballroom dancing. There's never a shortage of ways to stay active and engaged.
Increased opportunities for socialization.

Whether you're hitting golf balls at the driving range or getting creative at our arts and crafts studio, there are plenty of opportunities to try out new hobbies and connect with other residents.
No more home maintenance.

Your monthly rate at Abbey Delray South includes year-round maintenance of all living spaces and common areas.
These benefits are just a sample of what makes Abbey Delray South a great place to live.
Experience Life at Abbey Delray South
There's no better time than the present to assess your living situation. At Abbey Delray South, residents craft the life they want, with wellness programming and activities in our state-of-the-art gym. Here, life can be as laid back or adventurous as you desire. 
See what upscale independent living is really all about. Contact us to learn more and schedule a tour.