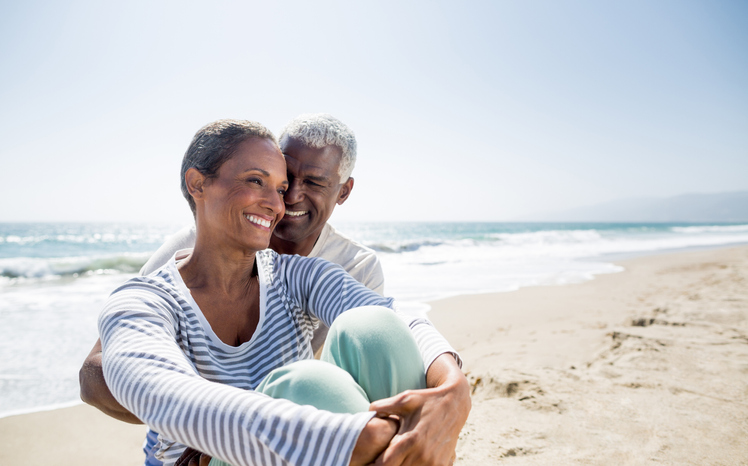 What You Should Know About Independent Living in Florida
When it comes to retirement destinations, it doesn't get much better than Florida. Between the abundant sunshine, sandy beaches and comfortable year-round temperatures, there's a lot to love. Thanks to all of these factors, it's no surprise Florida is home to the highest percentage of seniors in the United States, with adults 65 and older making up more than 20% of the state's total population.
As such a popular location for older adults, you can count on a wide variety of excellent community living choices. If you're exploring the possibilities of senior independent living, this guide covers all of the essential information you need to know.
When Is the Right Time for Independent Living?
An independent senior living community is designed to enhance your independence and help you get the most out of each day. By removing hassles like maintenance and upkeep, you have the freedom to pursue your passions and explore new possibilities. Unsure when to make the move to independent living? Keep these considerations in mind.
No time like the present.

From your own

private residence

to the wide range of services and amenities, independent living provides plenty to enjoy. In fact, many residents regret not making the move sooner when they learn what they've been missing out on. By

choosing independent living now

, you also have more opportunity to get comfortable in your new space and build lasting relationships with others who share your interests.
Accounting for care needs.

According to

recent reports

, healthcare costs in the United States increased by 14.5% in 2022 – double the rate of inflation. While you can't always anticipate the future, choices now can help reduce long-term costs. For example, at

Life Care communities

, you can choose how you pay for your future care today. While every Life Care community offers a different contract, it ensures that should your care needs change over time, you can access on-site

health services

within that community.
3 Things To Consider for Selecting an Independent Living Community in Florida
When you're deciding on an independent living community in Florida, there's no reason you shouldn't get everything you want. For many older adults, the decision comes down to these three key factors.
Location
Florida is a large state, and the experience can differ significantly depending on where you are. Think about the activities you enjoy the most and their proximity to your location. Do you want to have easy beach access, or would you prefer to live near a golf course? Other important pieces include distance from friends and family, access to culture and nightlife downtown, and even walkability to top attractions.
Amenities and Services
One of the biggest benefits of independent living is the countless amenities and services available within the community. If living an active lifestyle is important to you, you may want to look for features like a heated swimming pool or fitness center. Or, maybe you want to release your creativity through an art studio or dance class. No matter what you're passionate about, ensure the community empowers you to pursue it.
Healthcare Needs
As you evaluate your options, consider your health needs both now and in the future. Your family history can be a good indicator, as well as advice from your primary care physician. Should you anticipate requiring extra assistance down the road (70% of seniors will need some form of long-term care, which is not usually covered by Medicare), look for a Life Care community that offers on-site care options. 
Explore Independent Living at Abbey Delray South
At Abbey Delray South, our team is dedicated to helping every resident get more out of life. We will work with you to understand your goals and priorities, crafting a custom wellness plan to support the lifestyle you want to live.
If you'd like to learn more about Abbey Delray South and our Delray Beach-area independent living community, please don't hesitate to contact us today.