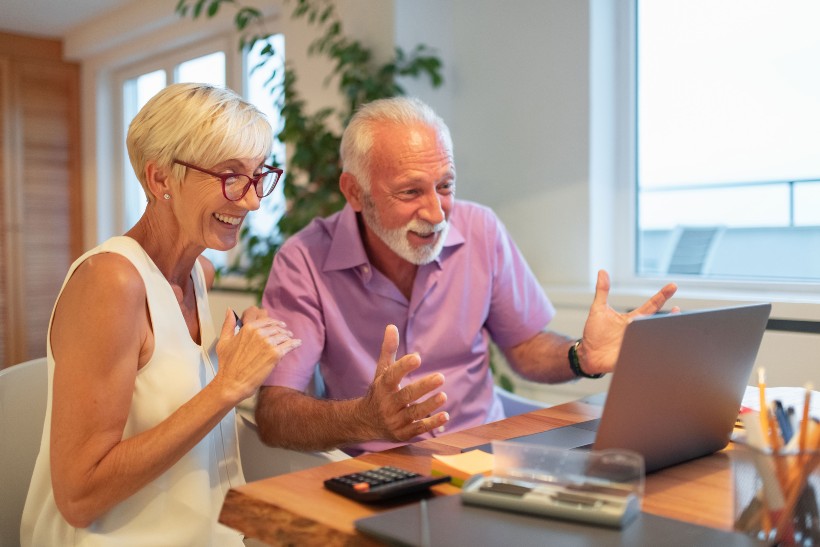 How to Choose a Retirement Community in 7 Steps
If you're "of a certain age" or you have loved ones who are, here's a question you'll be  exploring sooner than later – what are your expectations about where and how you'll live out your senior years?
Seniors today have a wealth of options for a great retirement community, and that means you get to be choosy and shop around. You'll learn quickly that different communities offer different living options, amenities and services. They also work hard to create a distinctive personality and culture, right down to the décor.
When it comes to how to choose a retirement community, consider this sage advice from those who've been through it:
Start early: You're never too young to start the conversation about what you want your retirement lifestyle to look like.
Do your homework: Make lists, read articles, comb the internet, ask for suggestions and talk to friends about their experiences.
Ask a lot of questions: Think about considerations now and as you age. Needs change. Make sure the care options you might require are available.
With that guidance in mind, here are 7 steps to help you make the most informed decision when choosing a retirement community and ensure you get to live your best life now and in the future.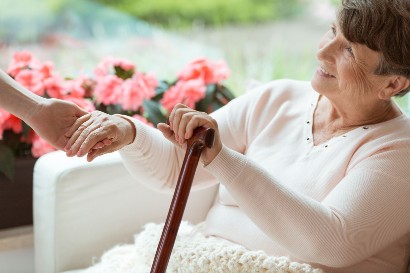 1. Understand Your Living Options
People exploring senior living communities often expect that every community is the same when it comes to living options. The fact is, each community is unique. Understanding the different types of living options will help you ask the right questions.
Independent Living Community: You can take care of yourself in every way, but love the idea of having someone else fix delicious meals, do the housework and maintenance. That leaves you free to enjoy an active social life filled with events, classes and entertainment, all right outside the door of your residence.
Skilled Nursing Care: There may come a time when you can no longer care for yourself as you once did, and the help of a nurse or nursing assistant is needed on a round-the-clock basis. The setting for this type of care typically feels a bit more like a hospital with open doors to private or shared rooms, and nursing staff making the rounds.
Assisted Living: There are community models that help residents remain as independent as possible for as long as possible by providing a little extra assistance with activities of daily living (ADLs). That might include help with such things as bathing, remembering to take your medication, or even dressing. You can enjoy an active social life as you receive the extra help you need, including daily welfare checks by nurses or aides.
Life Care at Abbey Delray South: As a resident in our Life Care community, you'll enjoy the best of everything. Our social calendar is always full, and there are plenty of activities, classes and fitness amenities to choose from. At the same time, if you ever need higher levels of care, you'll have a team of dedicated experts who will provide truly personalized care.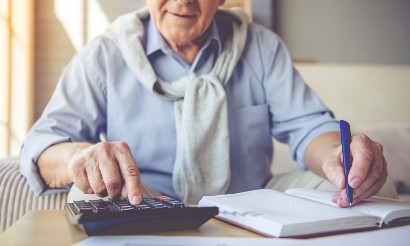 2. Define Budgets & Costs
It will become clear as you begin the process of choosing a retirement community that monthly costs, fees, and other expenses can differ greatly across communities. It's helpful to think through what you need to live on each month (including an allowance for fun) and then compare that amount to what's covered or extra in a community's monthly fee.  Note that your monthly fee typically covers your living space, daily meals (clarify which meals), utilities (clarify which utilities), housekeeping and laundry service. Conveniences like cable and internet, administering medications, or personal care assistance may cost extra – so ask!
3. Be Realistic About Future Needs
It's the tough talk we all need to have – what happens if you need higher levels of care? As you consider senior living communities, think back to the different levels mentioned in #1. Is the community built solely for independent living? Or is it like Abbey Delray South, which accommodates future needs if you require assistance with personal care or skilled nursing care? If the community offers only independent living and your health changes, you'll probably have to move again at some point.
4. Do Some Reputation Research
It's advisable to research the reputation of any senior living community you consider. Typically, senior living communities must uphold state guidelines and undergo regular inspections to ensure they are meeting proper standards and regulations. Also ask about security and safety. Is there someone at the front desk checking in visitors 24/7? Are the entry doors locked? Is there a security staff? Your peace of mind is important, so ask if these measures are in place.
The expertise of the team members is also important, so don't hesitate to ask about their training, skills and certifications. Also inquire about the team member-to-resident ratio. It can mean the difference between getting timely attention and waiting all day for care services.
5. Consider the Community Culture
It's worthwhile to note that communities differ when it comes to their mission and philosophy. The best way to get a feel for the culture is to experience it firsthand. If the community is being built, sit down with a representative to ask questions. If it's an existing community, request a tour. Pay attention to the cleanliness and upkeep of the community. Interact with existing residents as you pass them around campus and ask them about the community. Also, ask if you can try a meal to see what the dining services are like.
6. Explore Services, Amenities & Medical Care
What lifestyle do you envision for yourself? Active, leisurely, warm climate, resort-style, etc.?  You'll want to learn all you can about the amenities and services available. Check out the options for staying fit (gym, walking trails, pool); look at the activities calendar (classes, speakers, entertainment); view a sample weekly dining menu (is it appetizing to you?). And be sure to ask about on-campus medical care and rehab services, and if assistance with ADLs is available if you ever need it.
7. Don't Put Off the Conversation
Begin the discussion with your family well in advance of when you might want to move. The more time you take to explore your options, the easier it will be to make an informed, balanced decision. Remember, gut feeling is meaningful in this situation. If you're not pleased with what you hear, see or read, question it. If you're still not satisfied, move on to another choice on your list.
We hope Abbey Delray South will be on your list of considerations. This beautiful resort-style community is designed to be your home for life, providing the comforts and delights that you deserve now, and the promise of expert care for the future. If you'd like to learn more or arrange an in-person or virtual tour, just complete the contact form at the bottom of the page and we'll be in touch!