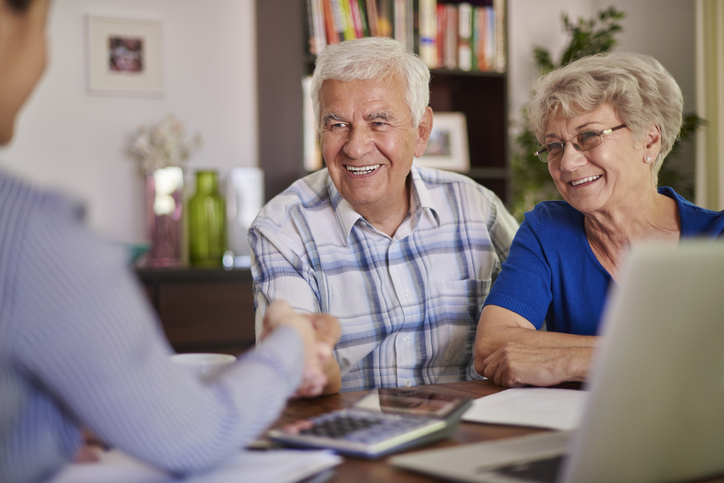 The Senior's Guide to Staging and Selling Your Home Like a Pro
Selling a home can seem like a daunting task, especially for seniors who may have lived in their home for decades. However, with the right mindset and adequate preparation, anyone can sell their home like a pro. Here are some helpful tips for selling your home fast while making the process as stress-free as possible.
First Things First: Choose a Good Real Estate Agent
Before getting too far into the home selling process, it's important to choose an expert real estate agent to work with you. There are many benefits to working with a professional real estate agent, including negotiating prices and helping with paperwork. A good agent can help you navigate through the selling process much more efficiently than if you were to sell on your own.
Approach the Selling Process With the Right Mindset
One of the most common problems senior citizens have when selling a home is emotional attachment to the property. This is understandable, and the feelings can often be amplified by unfamiliarity with the selling process. While a good agent can ease some of your concerns, here are some additional tips to consider.
Understand Market Expectations
Before putting your house on the market, it's important to understand market expectations. Work with your real estate agent to research comparable properties in your area. This will help determine a fair asking price for your home. Additionally, your real estate agent will be able to estimate average time on the market and help create a marketing strategy that will appeal to potential buyers. Understanding these expectations can help you prepare for the selling process and avoid surprises along the way.
Be Patient
It's important to be patient when selling your home. The selling process can take time, especially in a competitive market. Be prepared for setbacks like low offers or extended negotiations. Always remember that the right buyer will come along eventually, and that selling your home is just the first step in the next chapter of your life.
Focus on the Positive
Selling a house can be stressful for anyone—at any age. However, it's important to focus on the positive aspects of this new experience. Think about the financial windfall of the sale and the lifestyle you'll enjoy at your new residence. Maybe you'll also be moving closer to family and friends. When you start to consider all of the benefits of moving, it can be easier to let go of your old home.
Set Yourself Up for Success by Prepping Your Home for Sale
There are several steps you can take to prepare your home for sale that can increase its appeal to buyers, help it sell faster and ensure you receive top dollar for the transaction. Here are the best ways to prepare your home for the selling process.
Declutter and Clean
Decluttering and removing personal items is an easy way to make your home more appealing to potential buyers. By removing family photos, knick-knacks and other personal touches, your potential buyers will be able to envision themselves in the space more easily. It's also much easier to downsize your home during the decluttering process.
In addition to decluttering, never underestimate the importance of a good deep cleaning. Steaming carpets, scrubbing tile and grout and cleaning windows can go a long way in making your home stand out.
Make Repairs and Updates
If your home is in need of repairs or updates, it's important to address these issues before putting it on the market. Whether you need to fix leaky faucets, replace outdated fixtures or update a room, the right upgrades can make a huge difference in the final sale price of your home. Don't be afraid to ask loved ones for help to ensure your house is ready for sale.
Stage Your Home for Sale
Staging your home can help it sell faster. Rearranging furniture, adding decorative accents and even renting additional furniture or artwork can help create a cohesive and inviting space. While you may be able to handle some of these tasks on your own, it's often better to hire professional stagers to handle the work.
Discover a New Lifestyle at Abbey Delray South
Once you've decided to sell your home, it's time to start thinking about the next chapter of your life. If you're considering a move to a retirement community in Florida, we invite you to explore everything we have to offer at Abbey Delray South. Enjoy a connected community, exceptional dining venues and access to upscale amenities and services right at your doorstep. To discover more about the lifestyle here, contact us or fill out the form below and we'll be in touch.