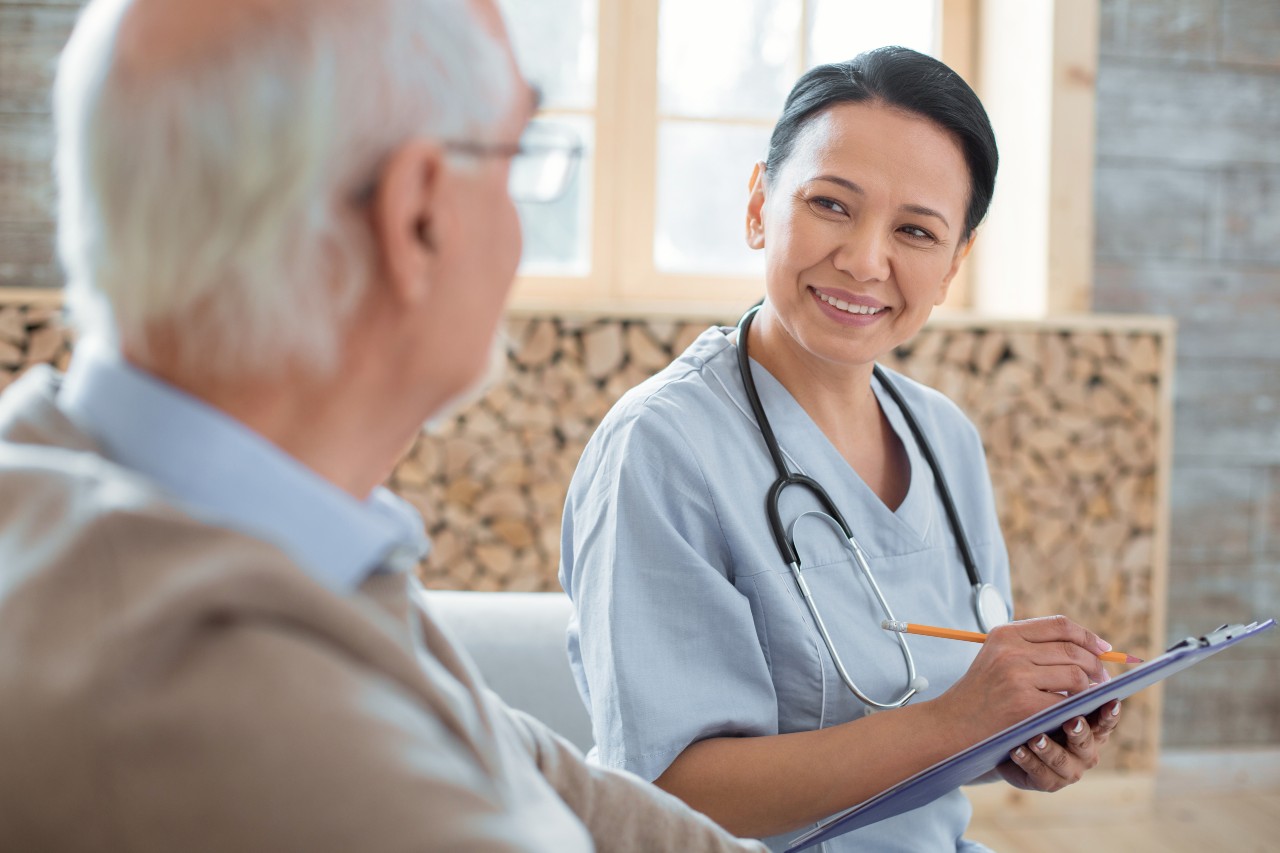 What Qualifies a Patient for Skilled Nursing Care?
It's difficult to watch a loved one age, especially when the aging process begins to involve serious illness or disease that affects their ability to remain independent. A question often asked by adult children when an aging parent experiences dramatic changes in health and well-being is, "What qualifies a patient for skilled nursing care?"
What is skilled nursing care compared to a nursing home?
While a nursing home is a separate facility dedicated to patients requiring long-term care, skilled nursing can be provided in numerous settings: in a nursing home, in a private home, or in the skilled nursing neighborhood of a Life Plan Community/CCRC like Abbey Delray South.
Skilled nursing care is often utilized for short-term rehabilitation purposes, such as recovering from a cardiac event or hip replacement surgery, in order to help a patient improve and function more independently. It can also help an individual learn to take care of their own health needs, and can help prevent or slow a decline of certain conditions.
It's also worth noting that skilled nursing care provided at a senior living community like Abbey Delray South is sometimes utilized for long-term care of residents with, for example, a chronic medical condition like Parkinson's, congestive heart failure or a permanently debilitating stroke. While a loved one could also move to a nursing home for this type of long-term care, it can be beneficial to have that kind of care available right where they live without having to make another move.
Skilled nursing care is handled by medical practitioners of various types including registered licensed nurses (RNs) and medical doctors, along with physical, speech, and occupational therapists and other wellness practitioners.
Much like many nursing homes, the medical care services that patients can receive in a skilled nursing setting may include wound care, IV therapy, injections, physical therapy, catheter care, and assistance with activities of daily living (ADLs) such as bathing, toileting and dressing. Patients also have, when possible, the opportunity to enjoy all the activities and amenities offered by the senior living community at large.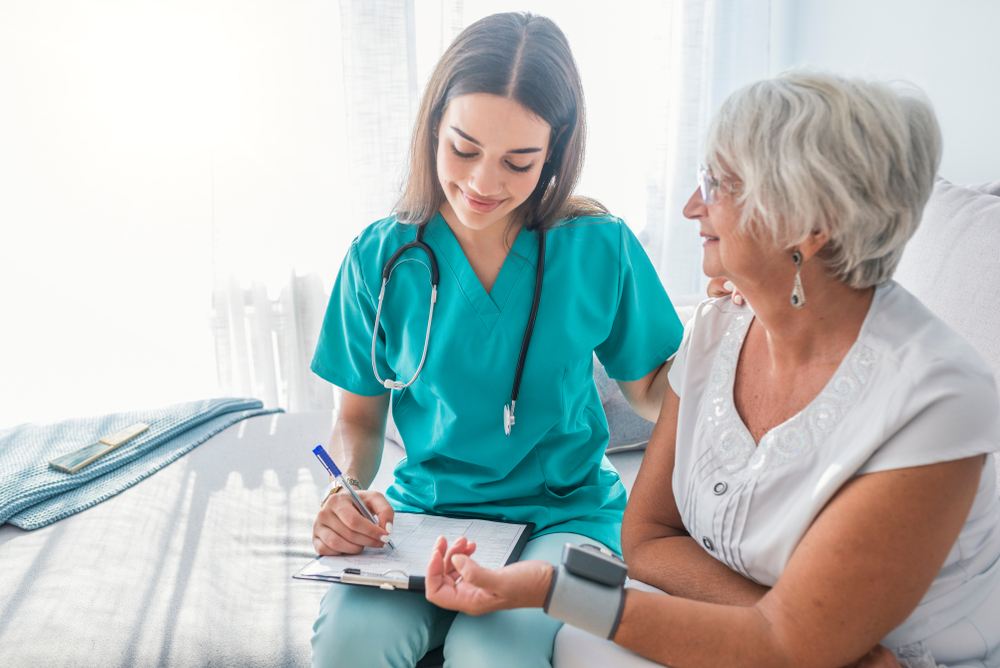 Who pays for skilled nursing care?
Medicare will pay for medical care (such as intravenous injections and drips or physical therapy) provided by Medicare-certified skilled nursing care facilities. It does not cover custodial care, i.e. help with the activities of daily living (ADLs) such as getting in and out of bed, eating, bathing, dressing, and using the bathroom. It may also include care that most people do themselves, like using eye drops, oxygen, and taking care of colostomy or bladder catheters. Medicare covers the first 100 days of medical care expenses after which the patient and/or the patient's family is responsible for paying the costs. Medicaid also can provide coverage if the patient must prove that they have income and assets below certain guidelines.
Guidelines vary by state, as do different types of Medicare coverages, so it's important to explore your state's requirements and rules for both Medicare and Medicaid. You'll need all the information you can get as you consider the best options for your loved one and begin to better understand what qualifies a patient for skilled nursing care.
How do I know if my loved one is ready for skilled nursing care?
Sometimes the decision to move a loved one to a skilled nursing facility involves coming to the realization that a family caregiver isn't equipped to handle the level of care needed. Other times, the loved one may already be living independently in a senior living community and it becomes clear they need an elevated level of assistance and skilled nursing services due to disease, injury, surgery, age-related dementia, or other medical conditions.
According to a 2016 report by Families Caring for an Aging America, you're not alone if you're  facing these tough decisions. The report reminds us that as we age, the odds of declining physical or cognitive health that affects our ability to function independently steadily increase. It also notes that between ages 85 and 89, more than half of older adults (58.5%) require a family member's help because of health or functional issues, and about three-fourths of adults age 90 and up (74%) need some help from others.
Additionally, according to the U.S. Department of Health and Human Services, approximately 70% of people 65 and older will need long-term care at some point in their lives. The average length of time in long-term care is 3 years.
Below are some guidelines indicating that can help answer the question of what qualifies a patient for skilled nursing care:
Early nonmedical signs:
Begins to exhibit poor hygiene and/or an unkempt appearance
Shows obvious weight loss, indicating they may not be eating or drinking enough
Misses or stops taking medications
Loses interest in socializing
Exhibits unsteadiness walking
Demonstrates lack of good housekeeping, paying bills, etc.
Critical medical issues:
Cardiac failure
Chronic obstructive pulmonary disease (COPD)
Congestive heart failure
Diabetes
Fall-related injury
Hip or bone fracture
Orthopedic surgery
Parkinson's disease
Stroke
Cognitive concerns:
Asking the same questions over and over
Getting lost in familiar places
Being unable to follow instructions
Being confused about location, time and well-known people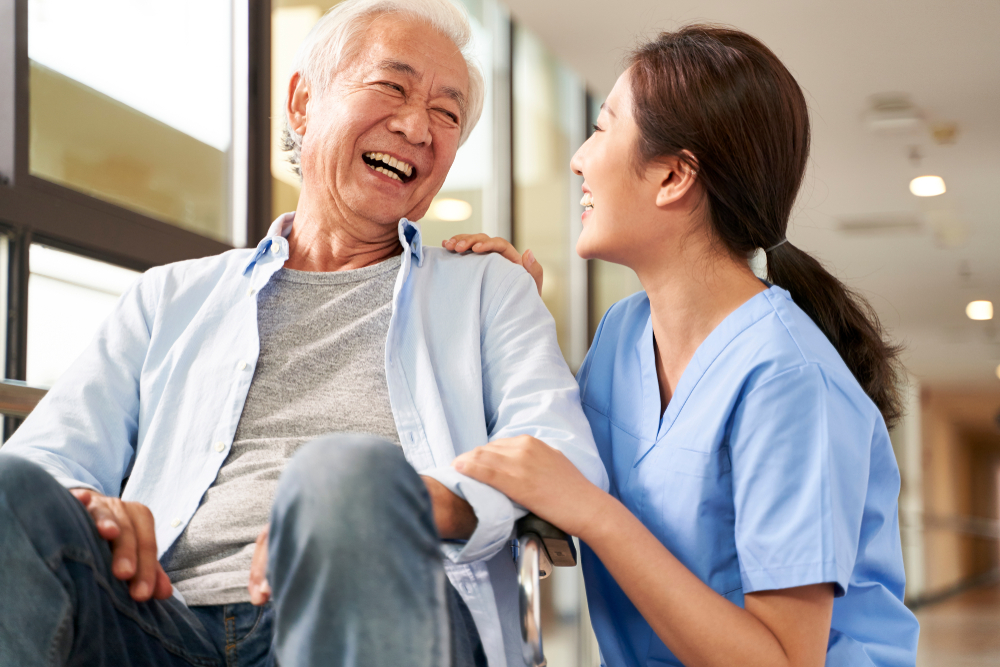 How do I choose a skilled nursing facility?
You may be fortunate to live in an area with several care options to choose from. If so,visit  a few to make comparisons. Ask about staff-to-patient ratio and how long key staff have been in place for consistency of care. Learn about procedures for care and how they maintain communication with family. Ask friends for recommendations. It's likely many of your peers have faced this challenge already.
Ensure that the skilled nursing facilities you speak with follow all necessary state and federal certifications and regulations. This is a high priority at Abbey Delray South, for example, and it's vitally important for all facilities you consider.
Abbey Delray South employs a skilled nursing staff consisting of RNs and LPNs as well as certified nursing assistants (CNAs) who can provide 24-hour medical attention to your loved one in comfortable semiprivate and private rooms. We also focus on promoting healing and wellness, thanks to a team of physical, occupational and speech therapists who can work with your loved one as needed.
Ready to learn more about skilled nursing at Abbey Delray South?
We're here to answer all of your questions about what qualifies a patient for skilled nursing care, and help you understand the advantages of having your loved one receive skilled nursing care from Abbey Delray South's trained, compassionate care team. Simply complete the form below and we'll be in touch with you shortly.