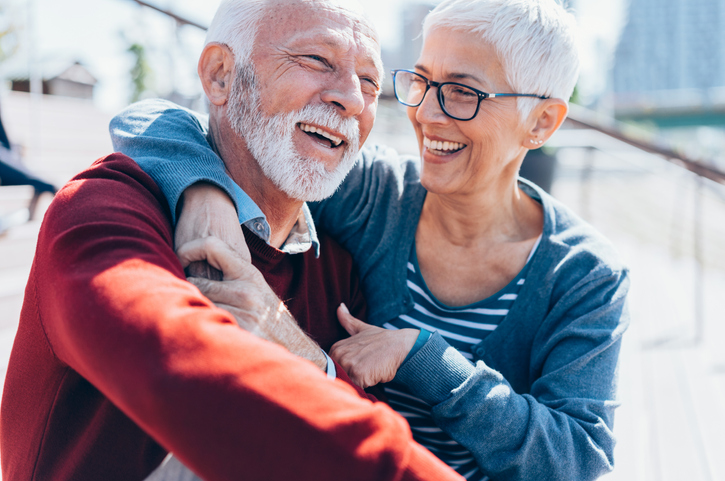 Independent Living Community Checklist
As an older adult exploring your living options in retirement, you may feel overwhelmed by the number of choices available. After all, deciding which community you want to enjoy during the best years of your life is a significant decision. It's also an increasingly popular one, with a large percentage of retirees drawn to communities in Florida like Abbey Delray South, where warm climates and sophisticated living options abound.
With a little pre-planning and detailed evaluation of your needs, values and lifestyle preferences, finding the ideal independent living community is possible. As you begin your search, use this independent living community checklist to help you assess your options.
What is an Independent Living Community?
An independent living community is a type of senior community where residents live active, maintenance-free lives with access to a plethora of amenities and services. This enables older adults to engage in community events with their peers while enjoying all the benefits of private accommodations, housekeeping services and access to on-site dining venues. 
 In addition, many independent living communities offer access to on-site rehabilitation or skilled nursing services, should one's care needs change. Additional benefits include:  
Access to services and amenities that promote healthy aging, such as fitness centers, exercise classes and wellness programs. 

Enhanced safety and security features that give both residents and their loved ones greater peace of mind.

On-site dining venues that provide chef-prepared meals.  
There are additional nuances as to what constitutes "independent living" that may vary by community. For a more detailed examination of independent living types, visit this resource from myLifeSite.
Your Independent Living Community Checklist
As you narrow your choices and begin touring communities, ask yourself additional questions related to your initial impressions. Use this checklist to help you get started. 
Location  
Initial questions that you can use to narrow your choices include key considerations related to location, weather and region.   
Do you prefer a warm, tropical climate or do you want something more temperate?  

Are you looking for a community with access to dining and entertainment options in a larger city, or do you prefer a quiet, spacious neighborhood?   

How close is the community to the people you value most in your life, like family and friends? 

If you enjoy traveling, is there a major airport nearby?

Are there desirable conveniences and attractions nearby?
Lifestyle  
When touring a community, pay special attention to the overall feeling of the environment and the way residents and team members interact.  
How do you feel when you walk into the community? 

How well does the community suit your lifestyle and values?

Do residents seem happy? How do they interact with the team members?

Can you have coffee or lunch with a current residents?

How do team members and residents interact with one another?

What is the community's pet policy? Are there breed or weight restrictions?
Services & Amenities
Make a list of important services and amenities. This could include maintenance and housekeeping services, on-site fitness classes, pool access, and more.  
How many on-site dining venues are there? Are they able to meet any specific dietary needs you may have?  

Inquire about which services

—

such as maintenance, laundry or internet access

—

are included (or not) in the monthly fee. 

Ask for a list of included amenities and calendar of events. Does the community

offer activities you would enjoy

?  

Does the community offer transportation options, and if so, how are they managed? 
Health & Wellness  
Health is important at every stage of our lives, especially as we age. Here are some considerations to factor in as you research communities.  
Does the community provide access to any on-site health services, such as

rehabilitation or skilled nursing services

? 

Are there on-site fitness and wellness options available to residents?

Does the community offer programs that support mental and spiritual wellness?

What sort of outdoor exercise options and activities are available? Do these change seasonally?
Many prospective community residents find they get the best sense of each community  after scheduling at least one tour, so be sure to prioritize scheduling a tour as part of your search, too. 
Explore Independent Living at Abbey Delray South
If you're looking for an independent living retirement community in a lush, tropical setting, you'll find it here at Abbey Delray South. Our senior living community in Delray Beach, Florida offers sophisticated upscale services, amenities and activities that allow you to live an active and connected life. Perfectly situated just 2.5 miles from the beach, our residents enjoy the best coastal living has to offer, without the maintenance.  
Discover more about what life is like at Abbey Delray South.