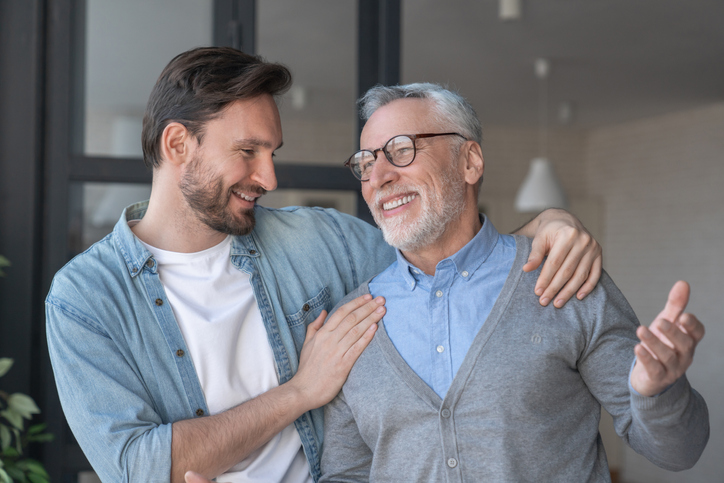 How to Help a Loved One Move to a Senior Living Community
Making the move to a senior living community can open up a world of possibilities. Communities like Abbey Delray South are filled with endless opportunities to make new connections, try interesting activities, prioritize passions and get the most out of every day.
If you have a loved one who's considering community living in retirement, there are a number of ways you can assist them in making the move. This guide will walk you through how to help make the transition as seamless as possible.
5 Tips for Making the Move to Senior Living
Making the move to a senior living community is a major life milestone. Just like any other big change, it requires careful consideration and planning.  
Establish a Timeline
When your loved one has found a community that's the perfect fit, it's time to start planning for the move. The first thing you should do is establish a concrete timeline. When plans are indefinite or indeterminate, it can be difficult to know when and how to take action. By having everything – from packing to spending the first night in their new home – mapped out and scheduled you and your loved one will feel confident and prepared. 
Determine Responsibilities
When friends and family are all on the same page and working toward a common goal, it helps the move to senior living go much more smoothly. With clearly defined roles, no one is stepping on anyone's toes. A few essential responsibilities to divvy up among family members include:
Updating important documents and accounts

Coordinating move-in plans with the community

Managing finances and payment of monthly fees

Cleaning up and selling or renting the current home

Packing up possessions and donating unwanted items

Moving boxes and furniture into the new residence

Unpacking and setup in their new residence
Use a Senior Relocation Service
Even with a well-defined plan, friends and family aren't always available to help with the execution. If you're finding there's just too much work to take on, consider utilizing a senior relocation service. These skilled professionals can assist older adults with a wide range of tasks such as downsizing for a smaller space, packing and unpacking, transporting boxes and furniture, and even providing emotional support.
Ask Lots of Questions
One of the best ways for a loved one to feel comfortable and in control about the move to senior living is to understand the situation. Encourage them to ask all of their questions and make sure their voice is heard. Whether they want to know about the menus at the community's dining venues or what temperature the pool is kept at, no detail is too minute. Whenever possible, take a visit to get an in-person experience and start building connections with fellow residents and team members.
Stay Positive and Optimistic
Any big change is bound to come with some feelings of trepidation. Your loved one may have second thoughts about leaving their familiar home behind or concerns about the logistics of the move. When doubt starts to creep in, do your best to look at things in a positive and optimistic light. Ultimately, the move is about giving them more independence and opportunity to spend days in the ways they find most meaningful. 
Explore Senior Living Options at Abbey Delray South
At Abbey Delray South, the health and happiness of residents is our top priority. We have a number of different senior living options to meet each individual's specific needs and desires. Plus, our dedicated team works with each resident to craft a custom wellness plan to help them achieve their goals.
Want to learn more about Abbey Delray South and our resort-style community in Delray Beach, Florida? Please don't hesitate to contact us today.