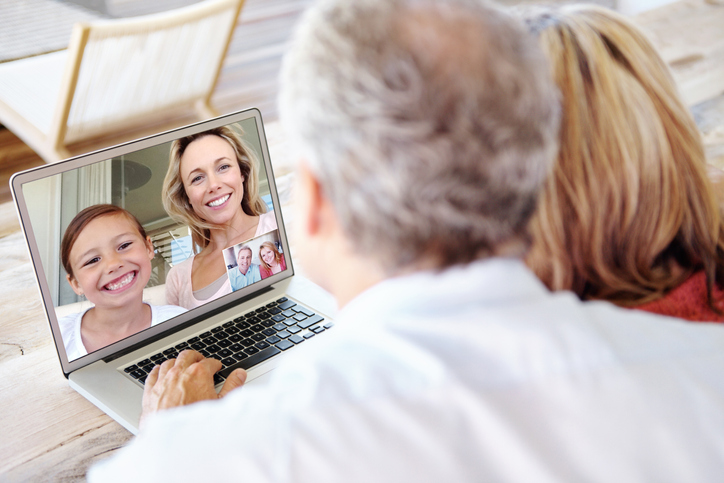 How to Build Strong Long-Distance Relationships With Grandchildren
The bond between grandparents and their grandchildren is a special one. However, that connection can be a challenging one to maintain due to distance, differing interests and limited time together. This is especially true after periods of extended separation.
In this article, we'll explore strategies for building strong long-distance relationships with your grandchildren. From improving your communication to making the most of the time you do have together, these tips can help you stay connected with your grandchildren no matter how much physical distance may separate you.
How to Connect with Grandchildren
One of the most important factors in building a long-distance relationship with your grandchildren is maintaining open and consistent communication. Regular communication helps to bridge physical gaps between you and your family and lets you connect with them on an emotional level.
Ways to stay in touch:
Schedule video calls regularly

Send letters and postcards through the mail

Take advantage of social media platforms your grandchildren may already be familiar with
Get Creative with Your Communication
Staying in touch with your grandchildren means more than just talking to them on the phone or computer. To build a strong relationship, it's important to make interactions engaging and fun in ways you'll both look forward to each connection. Try to find creative activities to incorporate into your interactions with your grandchildren.
Fun ways to communicate:
Read the same book and discuss it together

Find fun online games like virtual chess or checkers

Create and share digital photo albums where you get a glimpse of each other's lives
Be a Source of Support and Care
Despite physical distances, you can still be a valuable source of support and guidance for your grandchildren. Regular check-ins can provide an opportunity to discuss school, friendships and any personal challenges your grandchildren may be facing. These connections are especially important given the fact that your grandchildren may be more comfortable discussing some matters with you than they are their parents.
Ways to provide support for afar:
Create care packages with thoughtful items based on your conversations

Send personalized notes with love and support

Celebrate meaningful milestones with thoughtful gestures and virtual celebrations
Make the Most of In-Person Visits
When your grandchildren visit you, it's important to make the most of your time with them. Plan activities that cater to their interests to create lasting memories. You can also include your grandchildren in any planning to ensure their input is taken into consideration.
Fun ideas for in-person visits:
For younger grandchildren, consider local parks, zoos and museums

For

older grandchildren

, look for opportunities to engage in shared hobbies

Invite your grandchildren to participate in activities you find entertaining
Connect with Your Peers at Abbey Delray South
The only people who truly understand the joys of grandparenthood are other grandparents. At Abbey Delray South, these shared experiences can help you connect with a community of peers who understand this stage of life and everything it has to offer.
In our vibrant community, you don't have to give up the lifestyle you love. In fact, you use this opportunity to do even more of what you love. Whether your ideal retirement includes quiet relaxation, an active social life or a little bit of both, you can live your life the way you want here in Delray Beach, Florida.
There's a lot to know about independent living in Florida, but you don't have to do all of the research yourself! Our friendly team is available to help. Contact us today to learn more about everything our community has to offer.