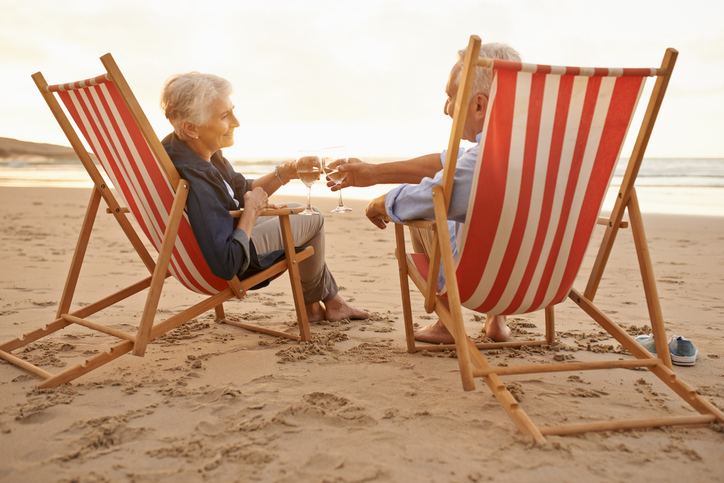 Essential Senior Travel Tips for the Holiday Season
Though some may view travel as a luxury, others consider it necessary for the soul. Travel is a beautiful way for seniors to connect with loved ones, rejuvenate mental health, and stimulate the senses. Whether jetting off to see the grandkids or embarking on a dream vacation, senior travel brings joy and togetherness, especially during the holiday season. However, there are considerations and travel tips for seniors that can make the journey safer and more comfortable. 
Set the Stage for Smooth Travel
Before stepping out of the house, a few pre-trip preparations are vital. First, always consult your healthcare provider to ensure you're fit for travel. You should also stock up on any necessary medications and keep them in your carry-on to provide easy access.
Documentation is necessary as well. Keep copies of essential documents such as IDs, medical records, and travel insurance in print and digital. Your cell phone should have all emergency contacts saved, just in case. To simplify the planning process, make lists of everything you need to avoid forgetting anything essential. Also make sure that a close friend or loved one knows where you will be and when you will return. 
How To Navigate Transportation More Efficiently
Navigating through airports or train stations can be a headache for anyone, especially if it's not something they do regularly. Arrive at your travel hub early to account for longer lines and potential delays. Additionally, don't hesitate to use shuttles or complimentary wheelchair transfer services to move around large transport hubs if necessary. If you're flying, TSA offers a helpline to assist travelers with disabilities and medical conditions.  
Staying Healthy on the Go
Health shouldn't take a backseat when you make your travel plans. Pack a small health kit containing basic first-aid supplies, regular medications, and over-the-counter remedies. Keep hydration and nutrition in mind, as well. Carry a refillable water bottle and healthy snacks like fruit or granola bars. Wash your hands frequently and remember good hygiene to minimize the chances of catching a bug away from home. If you are immunocompromised or otherwise vulnerable, consider wearing a mask in busy transit areas to provide yourself with some protection from airborne contagions. 
Embrace the Joy of Traveling
While traveling can sometimes be stressful, remember that the essence of travel lies in the joy it brings to our lives. The holiday season adds a layer of magic to this joy, making it even more special. Take plenty of pictures, try new foods, meet new people, and spend quality time with the ones you love. Embrace the spontaneity and excitement that travel offers. Just make sure to do so with a layer of preparedness to make the most of your holiday trips!
Holiday Travel Is Easy
at Abbey Delray South
It's easy to travel when you choose senior community living at Abbey Delray South There's no need to have someone check on your home while you're gone. Just let the front desk know your plans and enjoy a worry-free vacation.  Plan your next adventure with peace of mind!
Of course, travel is about more than just destinations—it's about the experiences and the people who make those experiences worthwhile. If you're looking for a community that values these same principles of connectivity and joy, look no further than Abbey Delray South. Contact us today for more information about community life, or complete the form below.