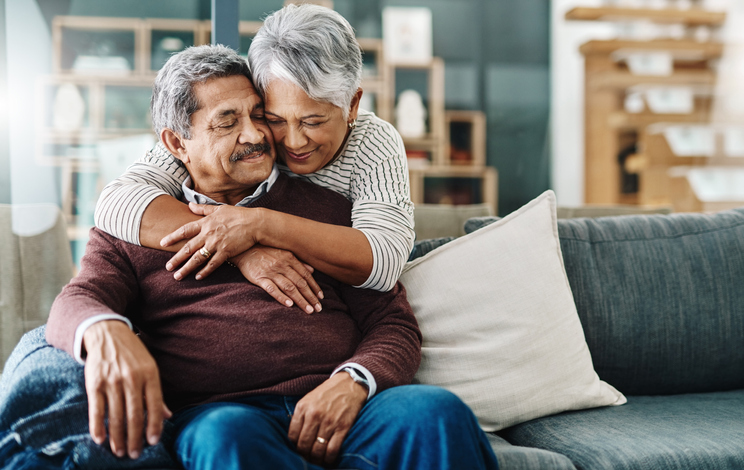 Depression Later in Life: Conquering Depression in Seniors
Depression is a silent ailment that can strike at any age and time, including near specific dates and holidays. As our life experiences accumulate, so too can depression. However, depression is not a normal part of aging, and many seniors may experience symptoms of depression at some point in their lives. The good news is that there are ways to overcome it. Discover how to spot common symptoms of depression in yourself or a loved one, understand its underlying causes, and gain new strategies to combat it.  
Loneliness and Depression in Seniors
Statistics suggest depression affects one in 15 adults. Older adults are particularly susceptible to depression due to grief, loss, and chronic health conditions. Add to this mix a decrease in social interactions for many as friends and family move away, and the conditions are likely to present a high potential for mental health challenges.
Recognizing Signs of Depression
It can be challenging to understand how to tell the difference between just feeling down and being depressed. However, the symptoms of depression are much more persistent than simply "feeling blue" and may include:
Ongoing feelings of sadness

Loss of interest in hobbies

Changes in appetite

Sleep disturbances

Feelings of worthlessness

Irritability

Trouble concentrating and other cognitive changes
These depression symptoms should serve as red flags. Recognizing these symptoms early can lead to effective intervention and treatment and more successful outcomes.
Treatment and Help for Seniors and Depression
Depression is not an inevitable part of the aging process. Instead, the right tools, strategies, and support systems can help you confront this challenge head-on. By addressing the root causes of depression symptoms and offering proven solutions, you can chart a brighter path forward.
Here are some helpful strategies for addressing senior loneliness and depression:
Seek professional help.

It's crucial to consult a professional to discuss any depression symptoms you may face. A professional can provide guidance and offer therapeutic interventions and medications if needed. Depression is a serious condition. 
Focus on friendships.

One antidote to loneliness is forging new friendships and reigniting old ones. Interpersonal interactions can provide immense relief, whether it's joining clubs, taking up group activities, or merely going for a stroll in the park.
Find a welcoming community.

Surrounding oneself with a community that shares interests and experiences can be therapeutic. A senior living community can encourage you to

lead a more active lifestyle

and open up new social opportunities.
Find a Supportive Community at Abbey Delray South
A vibrant community like the one at Abbey Delray South can help alleviate loneliness, which may affect one's susceptibility to depression. Here, you'll find like-minded peers in the same season of life, opportunities to reignite your lost passions, and renewed purpose each day. Though depression can be daunting, our professional health services can support you during each step of your journey to better mental health.
Contact us for more information about life in an independent senior living community or schedule a tour to see it for yourself!