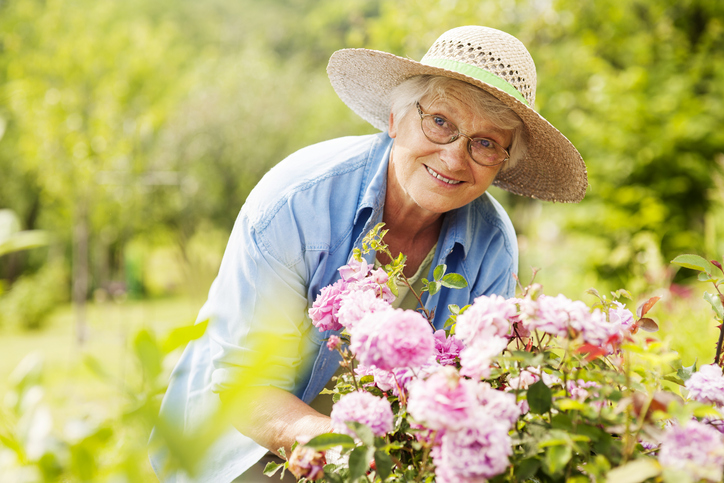 7 Strategies to Help Older Adults Improve Their Emotional Well-Being
Protecting our emotional and mental well-being can be difficult at any age. However, older adults often face unique challenges such as increasing loneliness, the loss of a loved one or health conditions that negatively impact emotional wellness. 
Many of these life events are common, but that doesn't mean they are any less serious or even debilitating for those who experience them. This is why it's vital that older adults prioritize their emotional well-being and mental health. Good emotional well-being and mental health are key components to maintaining a high quality of life. 
What is Emotional Well-Being? 
The term "emotional well-being" refers to an individual's capacity to produce both positive emotions, moods and thoughts, as well as adapt a positive mindframe in the face of stressful or negative situations. 
A person with strong emotional well-being is able to focus on the positive aspects of what may be a negative situation. They are better able to bounce back after a disappointment or loss. 
Why is Emotional Well-Being Important?
Those who have a positive sense of well-being lead more fulfilling lives, experience greater overall satisfaction and feel a greater sense of connectedness. They may also be able to receive and process feedback in a healthier manner and better cope with loss.  
These benefits also compound over time, often leading to an increase in longevity. The CDC asserts that "Well-being is associated with numerous health-, job-, family-, and economically-related benefits. For example, higher levels of well-being are associated with decreased risk of disease, illness, and injury; better immune functioning; speedier recovery; and increased longevity. Individuals with high levels of well-being are more productive at work and are more likely to contribute to their communities."
Strategies for Improving Emotional Well-Being
There are many ways to improve emotional well-being and mental health. Here are a few proven strategies that you can begin to incorporate in your everyday life. 
1. Exercise Regularly 
Movement is one of the best things we can do for our overall health, including our mental health. Work exercise into your daily routine. It doesn't have to be anything strenuous, either. Even just ten minutes a day can make a difference. 
2. Be Social 
Check in regularly with friends and family. Put it on your calendar, if need be. If you are feeling socially isolated, consider moving to a senior living community like Abbey Delray South, which offers more opportunities to meet new people. Making social connections a regular part of your daily or weekly routine can help improve your mood and your physical health, too. 
3. Work with Your Hands
Physically and mentally stimulating activities are a great mood-booster. Activities that combine both can be good for your overall well-being.  Some of these include: 
Knitting

Painting

Crocheting

Woodworking

Writing or journaling

Playing musical instruments

Learning a new type of dance  
Whatever activity you choose, ensure that it's one you enjoy. 
4. Volunteer Your Time
Volunteering with a community or charitable organization can not only extend your social network, but also fosters a sense of purpose and belonging. These feelings can be especially beneficial for your mental health.
5. Care for a Pet
While joining social activities and volunteering one's time is beneficial, there's also a benefit to having someone or something to care for at home.  Owning a pet can protect against feelings of loneliness, encourage more physical activity and act as a means of emotional support.  
6. Challenge Yourself
Sometimes shaking up your routine or participating in an activity you find challenging can help boost your mood. This could be something as simple as taking a different route to the grocery store or listening to a new kind of music. New experiences can stimulate the brain in ways that routine does not. 
7. Ask for Help
If you find that you are struggling with your emotional and mental well-being, it can be beneficial to reach out to others for help. This may mean speaking to a friend, getting assistance with overcoming a barrier to your wellness or seeing a therapist to discuss further emotional wellness strategies.
Improve Your Emotional Well-Being at Abbey Delray South
If you are seeking an emotionally fulfilling lifestyle, there's no better place to explore than Abbey Delray South. Our senior living community in Delray Beach, Florida offers built-in services, amenities and activities that can assist you in being and doing more than ever before. Stroll amid our lush gardens and courtyard landscapes and enjoy a comfortable, active, and connected life. Perfectly situated just 2.5 miles from the beach, our residents enjoy the best of coastal living without the maintenance. 
Discover more about what life is like at Abbey Delray South.